Prof. Angel Carracedo Alvarez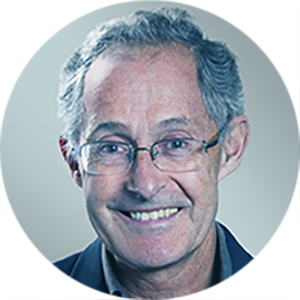 Professore presso l'Università di Santiago de Compostela, Spagna
Direttore della Galician Foundation of Genomic Medicine (SERGAS, Galician Service of Health)
Direttore dello Spanish National Genotyping Center
Membro del Centre for Biomedical Network Research on Rare Diseases (CIBERER)
AC ha pubblicato 10 libri ed oltre 450 articoli in riviste di alto rilievo scientifico, la maggior parte di questi sulla genetica clinica e molecolare (Nature, Nature Genetics, Science, PNAS, Oncogene, Human Mutation, Human Molecular Genetics), sui metodi di separazione biochimica (Electrophoresis, Biotechniques,  Clinical  Chemistry),  genetica di popolazione (American  Journal  of Human  Genetics,  Gene,  European  Journal  of  Human  Genetics,  American  Journal  of Physical  Anthropology,   Human  Heredity)  e genetica forense (Forensic Science  International:  Genetics,  International  Journal  of  Legal  Medicine)  (vedi PubMed Carracedo A) (H index 50).
Rappresentante della Spagna all'interno della European Medicine Agency (Pharmacogenetics Working Group) e in diversi gruppi di lavoro (i.e. IRDiRC, ICRC, Forensic DNA Regulator UK ).
Membro di numerosi gruppi e consorzi nazionali ed internazionali (STADNAP, RIGEMAMEF, RGBio,SNPforID, RGEPs, RECAVA, Red Nacional Bioinformática médica, EPICOLON,  RGCCR,  HVP,  GOGENT,CHIBCHA,  LACE,EUGEI,  EUROFORGEN, GEUVADIS, HELIX, tra gli altri)
Coordinatore del polo nazionale (Spagna) per lo Human Variome Project
Editore della rivista Forensic Science International Genetics e membro del comitato editoriale di numerose riviste nazionali ed internazionali sulla genetica, sul cancro e sulle scienze forensi.
Premi e riconoscimenti:  Jaime  I  Award, Adelaide  Medal,  Galien  Medal,  Medal  Castelao, Medal of Galicia, Medal to the Police merit, Galician Prize of Research, Fernandez Latorre Award, e vari premi da fondazioni e società scientifiche.
Dottore Honoris Causa per diverse università in Europa ed America.